The First International Film Festival - 2013
On November 28-30, 2013, a first-of-its-kind cinematic event will be held in Tel Aviv-Jaffa, dedicated to films about the Palestinian Nakba and Return of Refugees. Together with documentary and narrative features from around the world, we will screen new short films produced especially for this event by Palestinian and Israeli filmmakers.
The Zochrot Film Festival takes place around November 29, marking the 66th anniversary of the 1947 UN Resolution on the Partition of Palestine. The Partition Plan fixated the idea of partition and separation between Jews and Arabs in historical Palestine and was a key milestone in the ongoing conflict and the uprooting of hundreds of thousands of Palestinians. The festival seeks to creatively challenge the partition concept and suggest new pathways for just and equitable life for all of this divided country's present inhabitants and refugees.

These films are about the filmmakers' grappling with the past, seeking a human and political solution for the ongoing injustice and suffering, and setting a course of responsibility and redress as a chance for a better future for everyone in our troubled land and region


Location: The Festival will take place in Tel-Aviv Cinematheque and al-Saraya Theater in Yaffa (Yafo) -


For further details please contact Raneen Jeries at Raneen@zochrot.org / 03-6953155
Cinematheque tickets: at the box offices on screening day or at the Cinematheque website. free for subscribers
Tickets for the Theater: at the box offices on screening day or at the Theater website
_______________________________
28/11/2013 (Tel-Aviv Cinematheque)
Time: 18:00
On The Side of The Road
(World Premiere)
Director: Lia Tarachansky
Israel/Palestine, 2013
Feature Documentary
92 min Hebrew, Arabic with English subtitles
Film Website
When the government tried to silence a history, a light was shed on the nation's biggest taboo. On The Side Of The Road is the story of those who fought to erase Palestine and created an Israeli landscape of denial and of those who fight to reveal it.
(35 NIS, free for subscribers)
19:45 - 21:45
48 mm - Opening Event

Premiere of five short films produced especially for the festival
After the screening meeting with the film makers
Supervisor: Einat Weizman
Destruction - Film by Avi Dabah
Mirror Image - Film by Danielle Schwartz
Abu Arab - Film by Mona Daher
Rosetta - Film by Gil Doron
The Shack - Film by Salim Abu Jabal
(25 NIS, free for subscribers)

-----------------
29/11/2013
(Tel-Aviv Cinematheque)
Time 11:00
my Land
Director: Nabil Ayuch
Morocco, 2011
80 min, Hebrew, English and French with English and Hebrew subtitles
Documentary
Synopsis: "My Land" gives voice to Palestinian refugees living in camps in Lebanon for over 60 years after definitively leaving their homeland in 1948. Their story is listened to by young Israelis who are building their country and feel firmly attached to their land, without being able to say why. A reality is hanging between the two. The reality of two peoples fighting over the same land. The result: a conversation between protagonists that have never met, a dialogue that explores this conflict from a human point of view.
(35 NIS, free for subscribers)
---------------
Time 12:45
The Village Under The Forest
Director: Mark J Kaplan
Israel/Palestine, 2013
68 min, Hebrew and Arabic with Hebrew subtitles
Awards: Audience Award, Encounters South African International Film Festival
Film website
Unfolding as a personal meditation from the Jewish Diaspora, The Village Under The Forest explores the hidden remains of the destroyed Palestinian village of Lubya, which lies under a purposefully cultivated forest plantation called South Africa Forest.
Using the forest and the village ruins as metaphors, the documentary explores themes related to the erasure and persistence of memory and dares to imagine a future in which dignity, acknowledgement and co-habitation become shared possibilities in Israel/Palestine.
(35 NIS, free for subscribers)
Time 14:15
Voices Across The Divide

(World Premiere)
Director: Alice Rothchild and Sharon Mullally
USA | 2013
57min, English with Hebrew and Arabic subtitles
Film website
Voices Across the Divide is a powerful documentary and oral history project exploring the Israeli/Palestinian conflict through rarely heard personal stories. Narrated by Alice Rothchild, an American Jew raised on the tragedies of the Holocaust and the dream of a Jewish homeland in Israel, the film follows my personal journey as I begin to understand the Palestinian narrative, while exploring the Palestinian experience of loss, occupation, statelessness, and immigration to the US.
(25 NIS, free for subscribers)
15:35 (Screening of two short films)
(25 NIS, free for subscribers)
Planting Resistance to the Jewish National Fund
(World Premiere)
Directed by: Alex Safron
U.S., 2013
Short Documentary
32 min
Arabic and English with English subtitles
Over the past 112 years, the strategies of the Jewish National Fund to acquire land in historic Palestine have changed, but its goals remain the same. This short documentary chronicles stories of Nakba survivors, interviews with their descendants about the case of refugee return, and current and growing resistance to the ongoing colonization of Palestine by the Jewish National Fund.
The Sons of Eilaboun
Director: Hisham Zreiq
Germany/Israel-Palestine, 2007
24 min, Arabic and English with Hebrew subtitles
Award: Best documentary film - Al-Awda award 2008
Film website
The Sons Of Eilaboun (أبناء عيلبون) is a documentary film about the massacre, expulsion and return of a small Palestinian village in the Galilee. In the film the Israeli historian Ilan Pappe introduce the history behind the Nakba events. And the Eilaboun (Eilabun) people tell their story.

-------------------------------------
30/11/2013 (Jaffa Theater)
18:00
When I Saw you
(National premiere)
Director: Annemarie Jacir
Palestine, 2012
Feature | 93 min
Arabic with English subtitles
Jordan, 1967. The world is alive with change: brimming with reawakened energy, new styles, music and an infectious sense of hope. In Jordan, a different kind of change is underway as tens of thousands of refugees pour across the border from Palestine. Having been separated from his father in the chaos of war, Tarek, 11, and his mother Ghaydaa, are amongst this latest wave of refugees. Placed in "temporary" refugee camps made up of tents and prefab houses until they would be able to return, they wait, like the generation before them who arrived in 1948. With difficulties adjusting to life in Harir camp and a longing to be reunited with his father, Tarek searches a way out, and discovers a new hope emerging with the times. Eventually his free spirit and curious nature lead him to a group of people on a journey that will change their lives.
(20 NIS)
Awards:
- Winner of the NETPAC Award for Best Asian Film at Berlinale 2013
- Winner of Best Arab Film, New Horizons, Abu Dhabi Film Festival 2012
- Special Jury Prize at the Cairo International Film Festival 2012
- Jury Prize at the Oran Arab Film Festival 2012
- Don Quixote Award at the Carthage International Film Festival 2012
- Finalist Best Actor, Mahmoud Asfa, Young Artist Award in Hollywood 2013
- Palestine's Official Oscar Entry for 2013 for Best Foreign Language Film 2012
-Official Selection Toronto International Film Festival 2012
סרט "בצדי הדרך" / On the side of the Road film
אדמתי \ My Land
הכפר שמתחת ליער / The Village Under The Forest
קולות משני עברי המתרס \ Voices Across the Divide
זרעי התנגדות לקק"ל / Planting Resistance to the Jewish National Fund
בני עילבון \ The sons of Eilaboun
כשראיתי אותך / When I Saw you
אבו ערבּ - أبو عرب - Abu Arab
רוזטה - Rosetta
תמונת מראה - Mirror Image
البراكية - הצריף - The Shack
خراب البيت - Destruction
חורבן בית - Destruction
חורבן בית - Destruction
Related Articles :
Displaying 1-2 of 2 results.
By: Neta Alexander
13/09/2015
By: זוכרות
10/2013
Related Presses :
Displaying 1-1 of 1 result.
By: Danielle Schwartz
31/05/2014
Related Videos :
Displaying 1-1 of 1 result.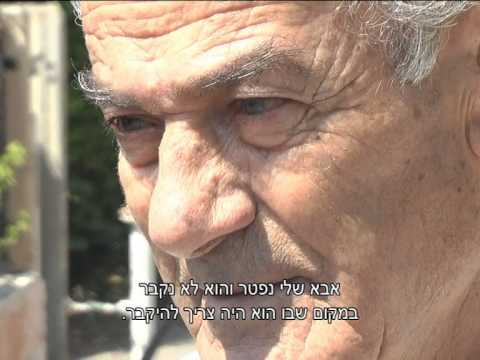 11/2013